22424 Edgewood
St. Clair Shores, Mi. 48080
586-776-6220
E-mail
Serving Eastern Michigan for over 30 years!
Custom Design & Installation
Landscaping and hardscape contractor services
Designing your hopes and dreams.
We cover all your wants and needs.
Free Estimates
5% discount to people older than 62,
fire, police, active military and veterans
Licensed * Bonded * Insured
Residential * Commercial * Industrial
We offers a range of landscaping and hardscape contractor services to meet your wants and needs.  
We do business in Macomb, Wayne, Oakland, St. Clair, Lapeer and Monroe Counties. From Port Huron to Monroe, St. Clair Shores, Roseville, Warren, Eastpointe, Utica, Sterling Heights and other locations.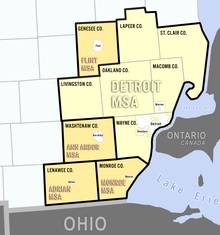 Residential and commercial snow removal services covering all your need.  We offer yearly snow contracts.    We can truck out your snow.   Snow blowing and plowing your house or business Salting is available. 
Sprinker and irrigation systems
We can handle your sprinkler and drip irrigation system needs:
Design and Installation of new sprinkler system
Inspection and repair of all types of sprinkler system
Sprinkler clock and controllers
Drip irrigation system
Spring Startup
Fall Winterizing
Heavy rains and lake levels are up.  We can do your Yard Drainage systems. 
Chistmas and holiday decorating
What are your decorating needs: Christmas tree setup, decorating and taking down.  Indoor and outdoor lighting for holidays or to enhance your outdoor entertainment.
Hardscape and Landscape Design and Installation
Do you need a new deck around your pool?  Or just a place to relax and entertain?  We offer all services from design, installation and restoration.  How about a new porch to sit on?  Custom design of your patio. We can do concrete, Unilock pavers and wall stone, and other designs for your outdoor enjoyment
Whatever your fencing needs are, we can handle it.   Our company can handle custom designed wood panels and gates.   If you need chain link or standard wood panels, they are installed with heavy duty posts for long life. We even do electric gate openers.
A waterfall or fountain will bring elegance to your yard or business.  We can custom design fountains, ponds, and waterfalls along with accent lighting and landscaping to meet your wants and needs.  We can add a bridge to enhance the experience. 
You can create what you desire.  Our team can design and install a complete array of wallstone and timber walls.   We specialize in Unilock Wallstone products.   You can have a custom designed wall of various timber and wood walls to enhance your landscape.